Move to Canada
Make Your Dreams Come True
WHY WE ARE YOUR IDEAL CHOICE?
Make Canada your home. Immigrate to Canada to live and work here. There are more than 100 immigration programs to help your dream come true.
Find out if you need a work permit to work in Canada, and how to apply to get the permit to work in Canada.
Investigate several federal and provincial business, investment and entrepreneur programs in one of the freest and thriving economics.
Bring your family members and loved ones to Canada. There are several family reunion programs to help you in this matter.
Canada is recognized internationally for the quality of education. Study in Canada to pave your way to Canadian permanent residency.
Learn how our firm can help you to make calculated decisions on your Canadian immigration pathway.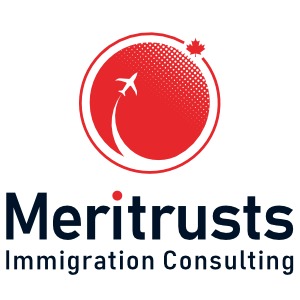 Meritrusts is a registered Canadian immigration corporation and has its head offices operating in the city of North York of the province of Ontario.
Mr. Jubin Ahdi is a good standing registered member with Immigration Consultants of Canada Regulatory Council with the license number R526521.
Mr. Jubin Ahdi is a registered member with the Canadian Association of Professional Immigration Consultants (CAPIC) with license number R16848.
EARLY STEPS TOWARD IMMIGRATION TO CANADA
MERITRUSTS IMMIGRATION CONSULTING
Meritrusts Immigration Consulting is founded by Mr. Jubin Ahdi. He is a licensed Immigration Consultant (RCIC) by ICCRC as an Immigration Counsel with license number R526521 and a registered member in good standing with the Canadian Association of Professional Immigration Consultants (CAPIC) with license number R16848. He is also a seasoned immigration counsel to numerous satisfied clients and represents clients from diverse ethnic backgrounds to the authorities on immigration matters.
Supercharged with more than 20 years' experience in various business industries, His team of professional service provider will help business immigrants to find their right place among many opportunities here in Canada. He has extensive experience in helping clients with accurate and expert immigration advice. Jubin is also an activist and advocate for immigrants and refugees in Canada.
Find out your immigration options, Today!
Subscribe to our newsletter:
Wany L
在我申请EE的过程,很高兴能遇到Ju bin这样专业和耐心的向导。整个申请过程有条不紊,而且十分配合我的时间。作为移民顾问的他在申请的各个方面都给了我明确的方法。我建议任何需要申请PR的人都应该找他。
—
My experience with Jubin has been such a positive experience and still is! Jubin is being very patient and professional. I am happy that I could take control of my time within the whole process. Last but not least, his consulting is more than giving advice. I encourage anyone to try … out!
Andre P
O Sr. Ahdi Shoghi me ajudo a renavar meu cartao de residente permanente em 2017. O Sr. Ahdi Shoghi esta sempre bem organizado sempe a tempo, e fornece asa soufoes mais faceis rapidas para ajudu-lo com seu caso. Ele me ajudou passo a passo, e explicou tudo isso de moda que fiquei comfortavel e bem ciente do progresso do meu caso
—
Mr. Ahdi Shoghi assisted me with renewing my permanent resident card in 2017. Mr. Ahdi Shoghi is well organized, always on time and provides the easiest and fastest solutions to helping you with your case. He helped me step by step, and thoroughly explained everything so I was comfortable and well aware of the progress of my case.
Saeed Hoshyari
پیگیری به موقع و دلسوزانه و پاسخگو بودن آقای عهدی باعث گردیده است به دوستان و خانواده خود ایشان را معرفی نمایم. چرا که هر زمان مشکلی در روند پرونده ما بوجود آمد ایشان با درایت و تجربه خودشان مسئله را به صورت کاملا تکنیکی حل نمودند.
—
The timely, compassionate and responsible services of Mr. Ahdi caused me to recommend [Meritrusts Immigration Consulting] to my friends and family. Because every time a problem arose in the process of our [immigration] case, [Mr. Ahdi] resolved the problem with his own strategy and experience
Navid A
در این مدت که افتخار آشنایی با این مجموعه فعال و توانمند را داشتم با لطف خدا و مدیریت و نظارت دقیق آقای ژوبین عهدی و با توجه به برنامه استاندارد شده و مدیریت مستمر در اجرای صحیح مراحل پرونده مهاجرت خانواده و خودم از خدمات شرکت به شکل شایانی بهرمند شدم . امیدوارم با تحقق خواسته هایمان که همانا مهاجرت در کوتاه ترین زمان می باشد . بشود مراحل تشکر و سپاس از آن مجموعه توانا را با حضور در کنار شما عزیزان بجا آورم . با تشکر از زحمات تک تک شما عزیزان
—
During the past period that I had the chance to work with Meritrusts Immigration Consulting and witnessed a thorough supervision of Mr. Jubin Ahdi. We received a very detailed, step by step plan and constant monitoring for our immigration application for myself and my family members. I wish that after finishing my application and near future, we could come to Meritrusts's office and show our appreciation to the Meritrusts Immigration Consulting team in person
MEET MR. JUBIN AHDI , CEO, RCIC
Student Jobs are crucial The number of international students in Canada is growing every year. Having a Canadian degree or certificate brings international recognition to the table for these students, and also it will help them apply and immigrate to Canada. For some...